Romance at the Rhumb Line
Come enjoy our town decorated in twinkling red lights, offering love-ly decorations, red-plate specials, red-tag retail specials and red-hot events. As always, enjoy our indoor hot tub, continental breakfast for two, and romantic walks on the beaches nearby! Whisk away your Valentine and enjoy some quality time together. This package includes two nights lodging, a bottle of red or white wine and a box of chocolates from Maine & Vine in your room, plus a make-your-own-candle experience for two at Sea Love Candles in Kennebunkport.
***
So much to love in Kennebunkport
There is soooo much to love in the Kennebunks! This month we are "sharing the love" and highlighting a few of our favorite things to do, places to go, bites and bevies to taste, and "love-ly" ways to experience Kennebunkport. These are especially fun ideas in the doldrums of our winter wonderland here, when our community creates these something-special things to do.
• FROSTED! is a fun way to kick off the month of love in celebratory style at The Boathouse Waterfront Hotel & Restaurant at 8 PM Saturday, Feb. 4. This "freezing good time" features a custom ice bar with luge, signature cocktails, dance music with DJ Haylstorm and a Magic Mirror photo booth. $30. Tickets here: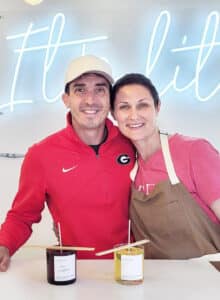 • Our friends at
Sea Love
 pour their hearts into their boutique business! Bring your own bubbly to enjoy there; advance reservations required at
SeaLoveCandles.com.
• Batson River & Distilling
 has some picture-perfect "ice shacks" (or should we say "Love Shacks") set up for cozy, private dining by advance reservation. These make for an especially romantic and private night out! 
Reserve here: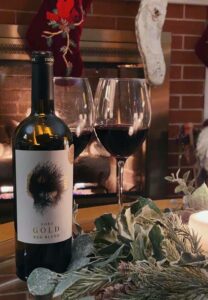 • 'Tis the month to cozy up with some red wine. We especially like 
Maine & Vine
, and they happen to host regular tastings. At least two are planned this month on Thursdays, Feb. 2 & 9, from 4 to 6 p.m. Free and open to the public.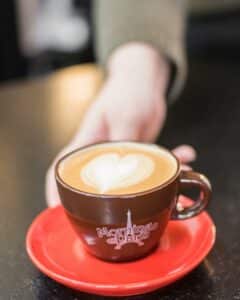 • Morning or afternoon, zip on over to the delightful
Mornings In Paris
 for specialty pastries and coffees, such as a Valentine's-inspired Red Velvet Latte.
***
Here are a few of the events going on around Kennebunk during the month of February:

Thursdays, Feb. 2, 9: Free wine tastings from 4 to 6 p.m. at Maine & Vine.

Saturday, Feb. 4:

 FROSTED: A Freezing Good Time 8-11 p.m. for 21+ at the Boathouse Restaurant. $30. 

Tickets

Feb. 4, 16, 23:

Watercolor Paint Night at Earth at Hidden Pond, Kennebunkport. $65. 

Tickets

Tuesday, Feb. 7: 

Paint Night hosted by The Creative Soul at Alisson's Restaurant, painting a lobster on 8×8 panel. $25. 

thecreativesoulme.com/events

Friday, Feb. 10:

 Couples Flow and Charcuterie at The Daily Sweat, Kennebunk. 6 p.m. thedailysweat

kennebunk.com/events

Saturday, Feb. 11: Afternoon at the Opera & Art Show with chocolate and bubbles at the Louis T. Graves Library, Kennebunkport. Free, donations accepted.

Monday, Feb. 13: Bourbon Tasting, hosted by The Center, at Ryan's Corner House Irish Pub, Kennebunk. $30 in advance via (207) 967-8314.

Monday, Feb. 20:

 Tie Dye Night for the family at Earth at Hidden Pond, 4-5 p.m. $30. 

Tickets

Thursday, Feb. 23: 

Sea Love Candles + Cocktails with Unwind. 5:30-7:30 p.m. $90 in advance via 

sealove.com

.

Saturday, Feb. 25:

 Red wine tasting and informative exploration class at Wine House on Maine. 4-6 p.m. Light snacks provided. $35. 

winehousemaine.com

Monday, Feb. 27:

 Sushi Making Class at Alisson's Restaurant, Kennebunkport. 6-8 p.m. 

alissons.com

.

ALL MONTH:

 Love the Kennebunks Tour ($7) and free admission at the Brick Store Museum, ennebunk. 

brickstoremuseum.org

ALL MONTH: Bring your own ice skates and skate anytime at The Waterhouse Center (covered pavilion) in downtown Kennebunk.

ALL MONTH:

 Mixology and specialty cocktail classes offered every weekend at various properties. 

See schedule here.